Reiki
The word Reiki is made of two Japanese words - Rei which means "God's Wisdom or the Higher Power" and Ki which is "life force energy". So Reiki is actually "spiritually guided life force energy."
A treatment feels like a wonderful glowing radiance that flows through and around you. Reiki treats the whole person including body, emotions, mind and spirit creating many beneficial effects that include relaxation and feelings of peace, security and well-being.
Reiki is a simple, natural and safe method of spiritual healing and self-improvement that everyone can use. It has been effective in helping virtually every known illness and malady and always creates a beneficial effect. It also works in conjunction with all other medical or therapeutic techniques to relieve side effects and promote recovery.
While Reiki is spiritual in nature, it is not a religion. It has no dogma, and there is nothing you must believe in order to learn and use Reiki. In fact, Reiki is not dependent on belief at all and will work whether you believe in it or not. Because Reiki comes from God, many people find that using Reiki puts them more in touch with the experience of their religion rather than having only an intellectual concept of it.
See more at http://www.Reiki.org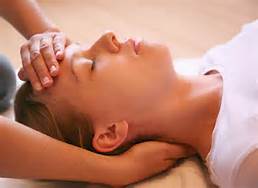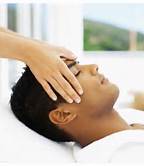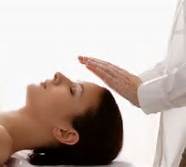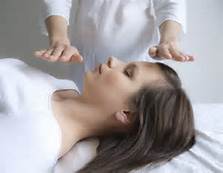 Pranic
Pranic Healing® is a highly evolved and tested system of energy medicine developed by GrandMaster Choa Kok Sui that utilizes prana to balance, harmonize and transform the body's energy processes. Prana is a Sanskrit word that means life-force. This invisible bio-energy or vital energy keeps the body alive and maintains a state of good health. In acupuncture, the Chinese refer to this subtle energy as Chi. It is also called Ruach or the Breath of Life in Hebrew.
Pranic Healing® is a simple yet powerful & effective system of no-touch energy healing. It is based on the fundamental principles that the body is a self-repairing living entity that possesses the ability to heal itself and that the healing process is accelerated by increasing this life force that is readily available from the sun, air and ground to address physical & emotional imbalances.
Pranic Healing® requires no drugs, gadgets, not even physical contact with the subject. Physical contact is not required because the practitioner is working on the bioplasmic or energy body and not directly on the physical body. This energy body, or aura, is the mold or blueprint that surrounds and interpenetrates the physical body. It is the energy body that absorbs life energy and distributes it throughout the physical body, to the muscles, organs, glands, etc. The reason Pranic Healing® works on the energy body is that physical ailments first appear as energetic disruptions in the aura before manifesting as problems in the physical body. This pervasive energy that surrounds, interpenetrates and sustains the physical body, also affects our emotions, our ability to handle stress, relationships and even finances.
- See more at: http://www.pranichealing.com