Services offered at our office:
IV Hydration and Vitamin Therapy
Infrared Sauna Sessions
Copper Pyramid with Neural Helix Music Meditation Sessions
Biomat Sessions
Acupuncture
Reiki
Functional Medicine
Homeopathy
Supplements
Information on Coronavirus 19
Our clinic will be implementing more stringent disinfecting protocols to protect our patients. Our visitors are being asked to use hand sanitizer upon entrance. If you are sick or have been exposed to someone that is sick, please contact us before coming for your appointment. Commonly touched surfaces will be disinfected between patients.
Integrative Therapies for Whole Body Health
Check out our Facebook Page for updates, education, and future specials!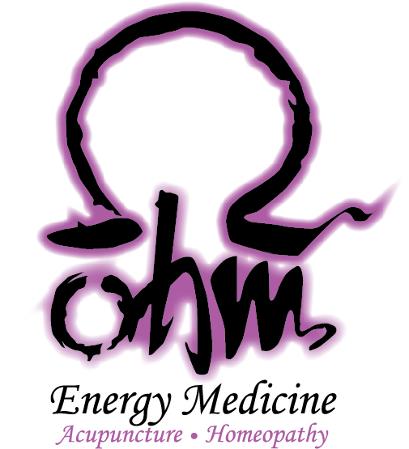 About
Ohm Energy Medicine is a clinic offering integrative therapies to enhance your health. Our primary goal is to provide patients with a greater feeling of health and a more lasting sense of well-being. Ohm Energy Medicine applies a patient-centered approach that addresses the whole person rather than simply symptoms.
Services
Ready to enjoy better health, higher energy levels, and physical wellness? Our programs are proven to help people of all ages and sizes to attain well-being and relaxation. We offer Acupuncture, Homeopathy, and Energy Therapies.
Call or drop by during normal business hours to see our facilities and learn more about our program ~ you can contact us here.
Our Program
We combine the discipline of modern science with the wisdom of ancient healing by taking advantage of the knowledge of several disciplines including acupuncture, homeopathy, and energy healing. This allows the provider to work together with the patient to develop an integrated diagnostic and therapeutic plan that will best address the whole person.
Vibration therapy is also offered on the premise (http://www.getyourvibe.org). As is Massage, Body Talk, Yoga, Pilates, and Mixed Martial Arts Training.
Testimonials
"Reiki and the homeopathic supplements helped me be able to continue working. (They) have been helping me with the side effects (of chemotherapy) and I am so thankful for the relief this has provided. I believe that we still have much to learn about treating cancer, but the use of Reiki and homeopathic medicine is finally becoming recognized for its ability to improve your health and prognosis as part of an overall treatment plan."
-Patty B. Stage IV Cancer Patient, Colfax, IL
"A month ago I had surgery. Before hand I saw Homeopathic physician Janine Maere. She gave me her full attention and did not rush through our visit. She explained all of the supplements and how to properly use them. Although I had swelling after my surgery I had absolutely none of the bruising my surgeon had told me to expect. "
-Jeri M. Blepharoplasty (Eyelid Surgery) Heyworth, IL